5 Easy Tips for Decorating your Great Room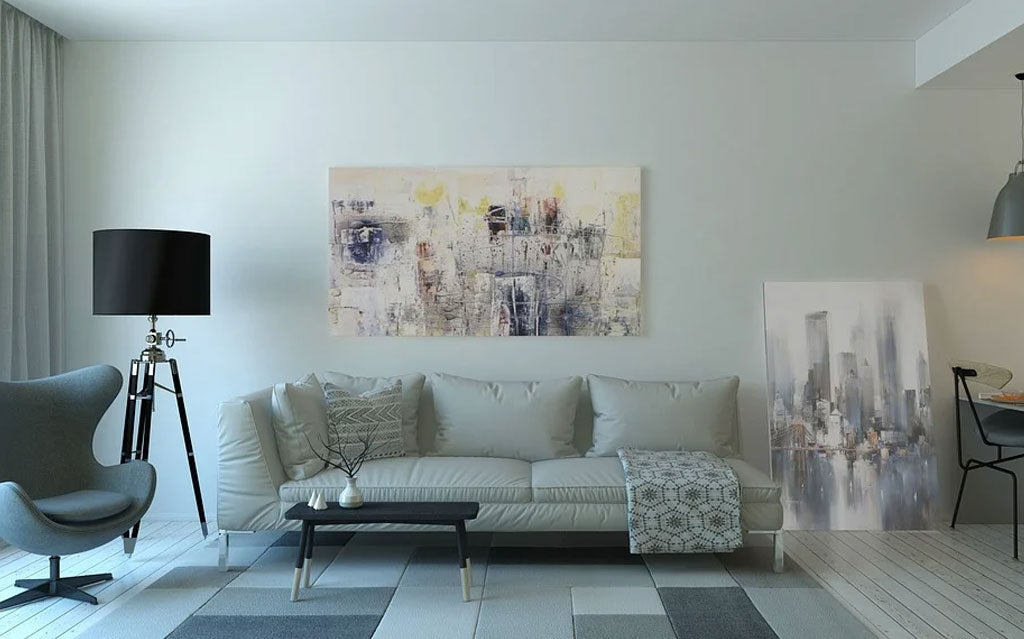 When it comes to decorating a large great room, its all about defining smaller areas in the larger space. A great room is an open-concept space that often includes a living room, dining room and entertainment area combination. More recently, the great room also includes the kitchen. So the question is, how do you decorate to distinguish one area from the other in such a large space? Here are some easy tips.
1. Use Color: Paint an accent wall in a favorite color to delineate a living space. A white or neutral room can make a great room feel too cold, so don't be afraid to add a splash of color to warm things up. Coordinate throw pillows to harmonize with the wall color.
2. Add a Rug: A colorful patterned rug is an easy way to define the zones in your great room and make a large space feel inviting and cozy. Start with the rug to define a seating area, and place a rug under the dining table to separate each space visually. The right accent rug is a good way to add interest to the room.
3. Choose a Sectional Sofa: A versatile sectional sofa can help you define a seating area in your great room. Because a sectional offers many configuration options, you can design the furniture to fit your space. Some sectional manufacturers offer performance fabrics and custom options to suit your needs and your taste.
4. Think about Lighting: Another way to decorate your great room is to add statement lighting such as a chandelier. Like an area rug, a distinctive chandelier will identify the area as a separate space character to a large great room.
5. Separate the Kitchen with a Counter: Install a wraparound counter or island to separate the kitchen from the rest of the great room. You will have the additional benefit of more counter space plus a casual place to grab a quick bite without having to use the dining room table.